30 Aug 2022
Issue 46 of the Journal of Ethnology of Catalonia entitled: "Towards an anthropology of the covid-19", was published on August 9, 2022. was published on August 9, 2022.
The Principal Investigator of the Project (Dr. Roger Canals) published an article in this journal entitled: "The images we will never see. Notes on visuality and pandemic" (pp. 166-177), in which he reflects on the use and representation of images during the pandemic. The text is in Catalan, but will be translated into English in the future.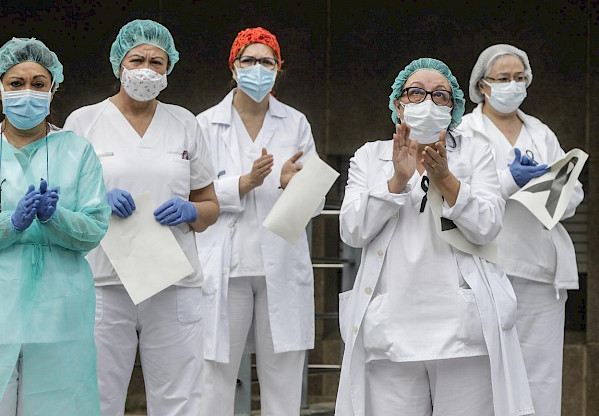 ***
Cover photo source: Several operators place a mask on the head of the "Meditadora", the central figure of the falla of the City of Valencia, after the previous day the authorities canceled the celebration of the Fallas, declared Intangible Cultural Heritage of Humanity by UNESCO in 2016, due to the Covid-19 pandemic. Throughout its entire history, the festival had previously been canceled only five times, the last in 1940. The fault of the artist Escif was entitled This too shall pass (Germán Caballero).
Text photo source: Concentration of remembrance for one of the nursing assistants at Hospital Peset de València, who caught coronavirus and died during the first wave of the pandemic. April 2020. (Germán Caballero)
Back to the list